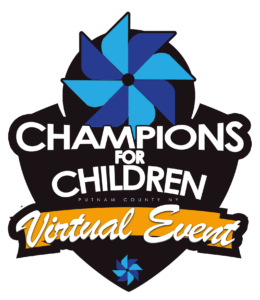 Interested in registering for our virtual event?
Click here to be directed to our EventBrite registration page.
For more information on how to become a sponsor or make a donation:
Click here to be directed to the Friends of Putnam CAC donation page.
PAST EVENTS: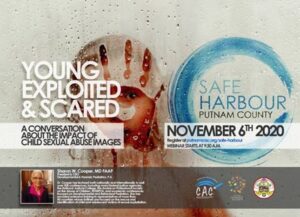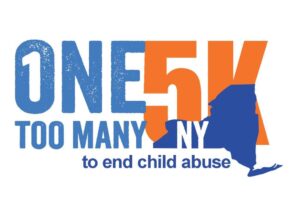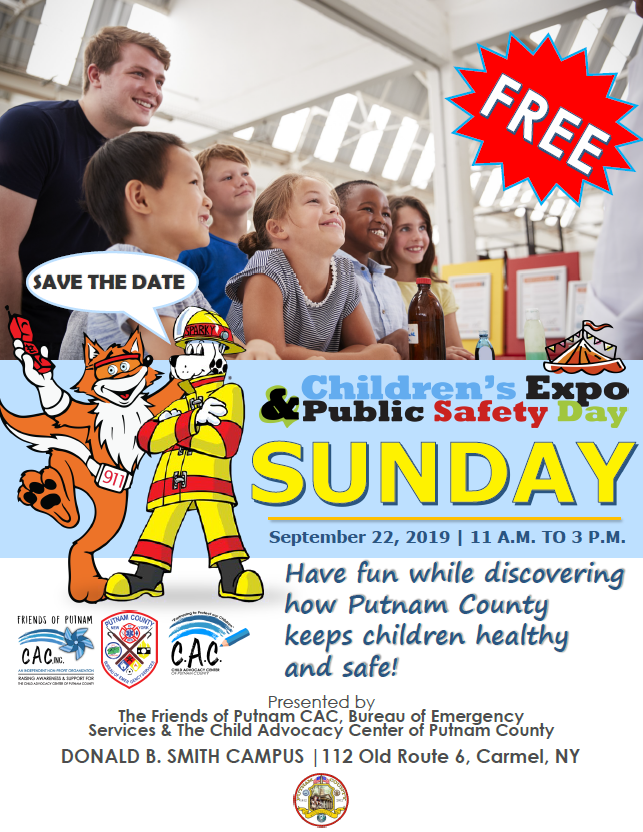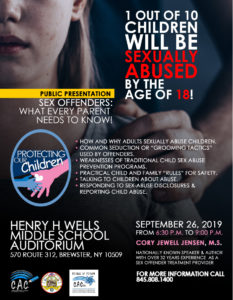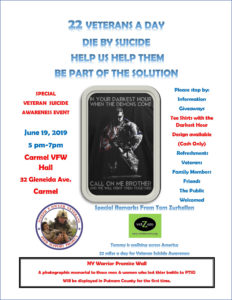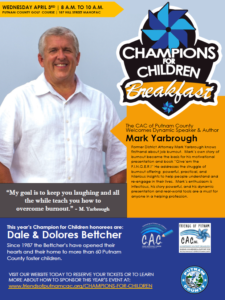 CHILDREN'S EXPO & PUBLIC SAFETY DAY 2018
The Children's Expo & Public Safety Day is an annual event that promotes and celebrates the police, fire fighters, local government, social service agencies, volunteer organizations, and private partnerships that work together to keep Putnam County safe for our children and families.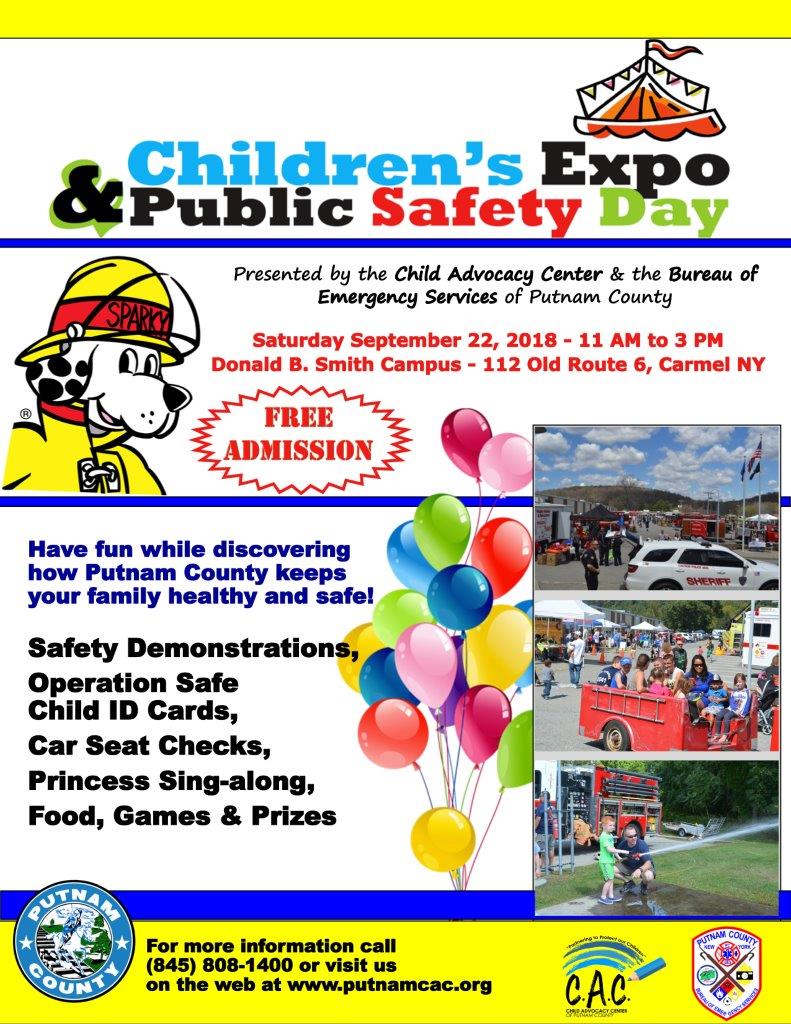 Pinwheels for Preventio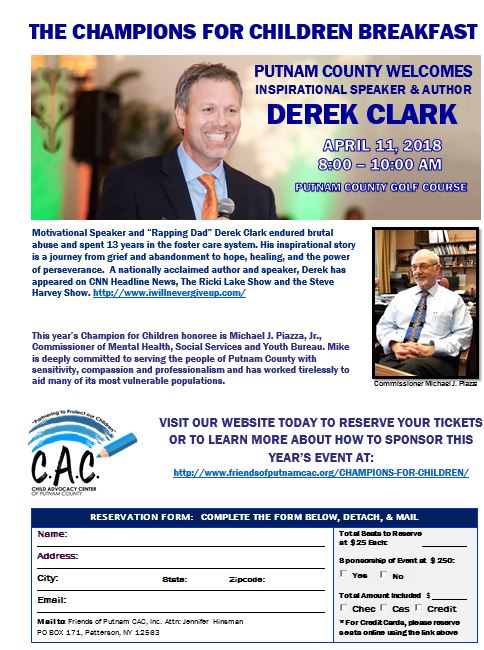 Please join us on April 14th to recognize Child Abuse Prevention Month and the people who help ensure the safety of our children!
The CAC of Putnam County and the Friends of Putnam CAC are thrilled to present our 2021 Champion's for Children Event.  Like so many things in our lives, our 2021 event will be a little different as we move to a virtual platform.
Don't miss this inspirational  presentation with this year's guest speaker, Jenna Quinn. Jenna is a triumphant survivor of child sexual abuse, author, TED speaker, and the namesake of Jenna's Law. She has become a valiant warrior against the sexual abuse of children and adolescents and  has reached international audiences, sharing her unique and inspiring story with legislatures, law-enforcement, abuse-prevention groups, schools, communities of faith, nonprofit organizations, and the general public.
This year's Champion for Children honoree is Faye Thorpe, Esq., Counsel to Putnam County Department of Social Services. Countless children have benefited from Faye's passion and commitment to being a voice and advocating for our vulnerable youth.
No travel required!  Join us on zoom for this inspiring event!